So many holiday parties, so little time.  But we don't want to look the same at all of them, now do we?  So I put together a list of my favorite (relatively easy) hair styles to get you through the season.
This look is sleek and classic with a simple bun at the nape of the neck, but the hair piece makes it modern and perfect for the holidays.  Check out
Jennifer Ouellette
 or
Jennifer Behr
 to get the look yourself.
This one is pretty simple.  Blow dry or straighten your hair and then apply a smoothing serum to tame pesky fly-aways.  Pull a small section of hair straight back and secure with bobby pins or a barrette.
Looks so effortless.  But we all know it's usually not.  Try applying a volumizer like
David Babaii for WorldAid Volcanic Ash Root Amplifier
($12.95).  Then take large sections of hair and wrap them around a round brush.  Blast each section with hot air for 10 seconds and then hit the cool button on your hair dryer for a few seconds to set the wave.
Spray hairspray on your brush (to prevent fly-aways) and then brush hair back into alow ponytail, leaving a small section at the nape of your neck out.  Wrap this section around the hair tie and secure underneath the ponytail with bobby pins.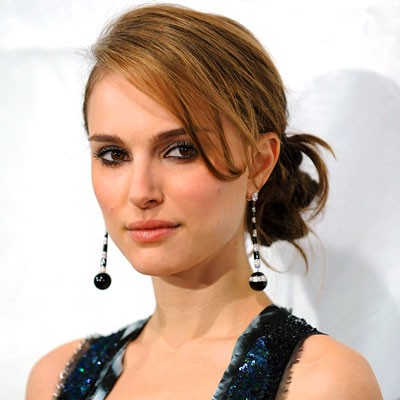 Pull hair into a low messy bun and secure with bobby pins.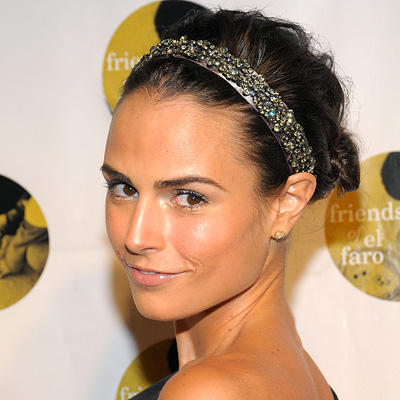 In my humble opinion, for this style it doesn't really matter how your hair looks as long as you have a great headband.  So once you find that, you can just throw your hair up, all messy-like, and the headband will make it look polished and festive.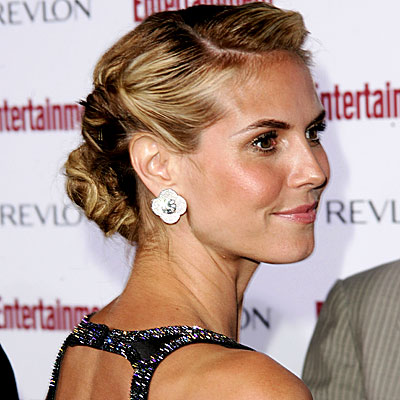 Deep side part.  Twist the hair on both sides, gathering more as you move back.  Pull hair into low pony.  Pin small pieces up until you have a sensual messy bun.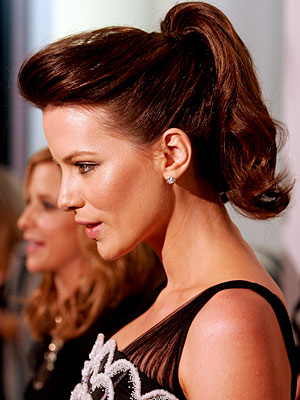 Take a section of hair at the crown of the head.  Spray the back with hairspray.  Tease the shit out of it.  Pull back into a high pony.  Or you can invest in the ever-classy
Bump-it
.